Scenario: Customer is completing their First Draw PPP Loan

Step 1: If you are applying for a First Draw Loan, this means this is your first PPP Loan and therefore your information will not be in the system, even if you are a current customer.
Start the application by selecting the Not an existing customer? Select the "Click here to get started" URL, seen in blue.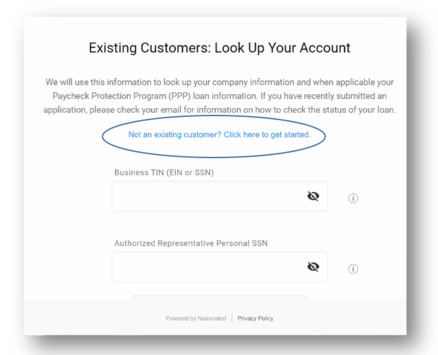 Step 2: You will then be asked to enter your company name and zip code.

Step 3: Because you do not have an existing PPP Loan with us, you will then need to click the "click here to proceed" URL, seen in the blue box.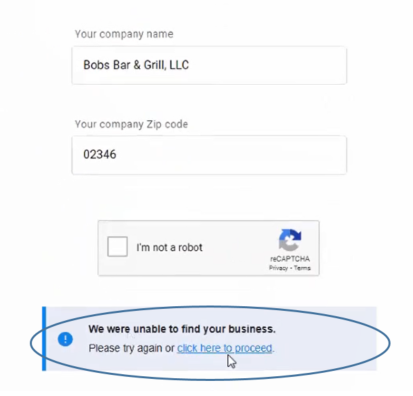 Step 4: Enter your information in the Business Information section. It is important that when you enter your industry, it matches whatever industry you normally enter on your tax returns.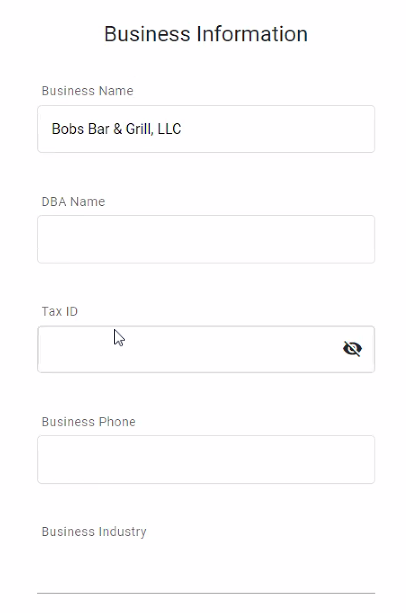 Step 5: Select PPP First Draw Loan as the application you would like to complete.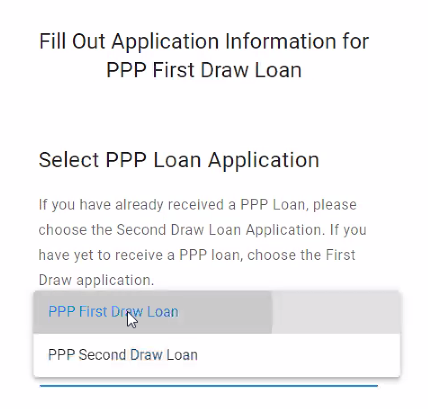 Step 6: Enter your company information into the application including Tax ID, Date Established, Company Size, Annual Revenue, and Average Monthly Payroll.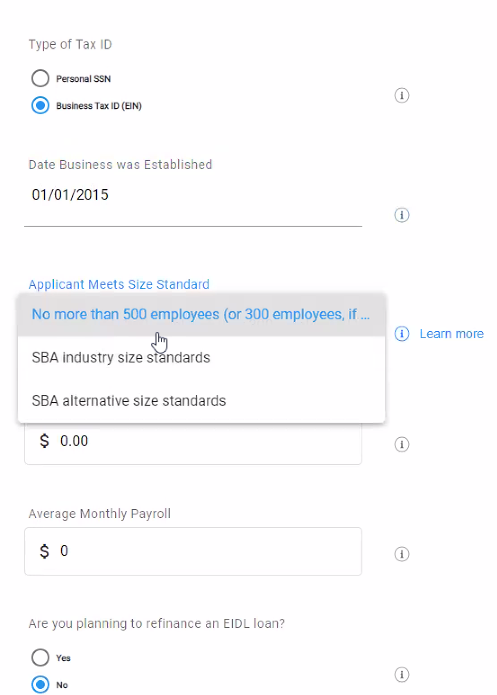 When clicking on the gray circle next to each question, a "Learn more" URL will appear which will provide additional information on how to answer a question.


Once you have entered the Annual Revenue and Average Monthly Payroll, the application will automatically calculate the loan amount.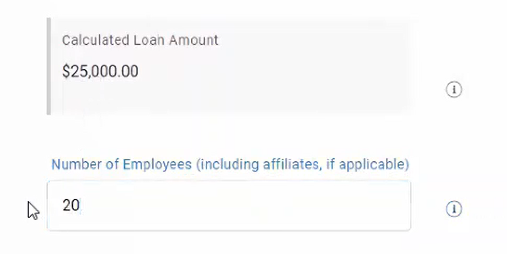 Step 7: Then answer the questions about the purpose of your PPP Loan.
If you answer a question in a way that would make you ineligible, the application will let you know by displaying red error text and you will be unable to move forward with your application.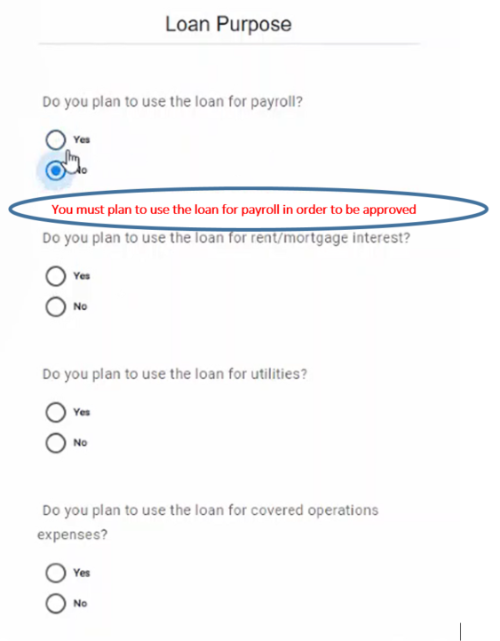 There are a total of eight loan purpose questions that you will need to answer to ensure eligibility.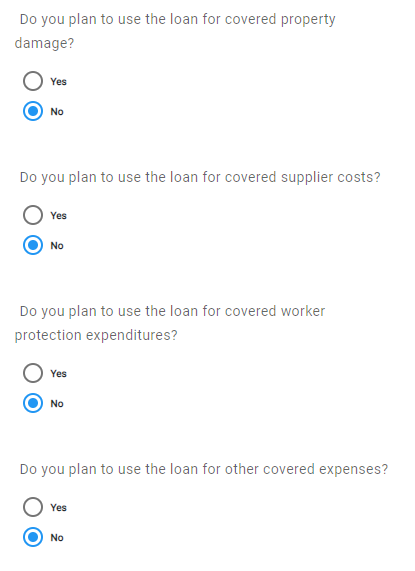 Step 8: Then you must enter the owner names.
All owners with ownership of 20% or more must be counted in this number. Adding your demographic information is optional.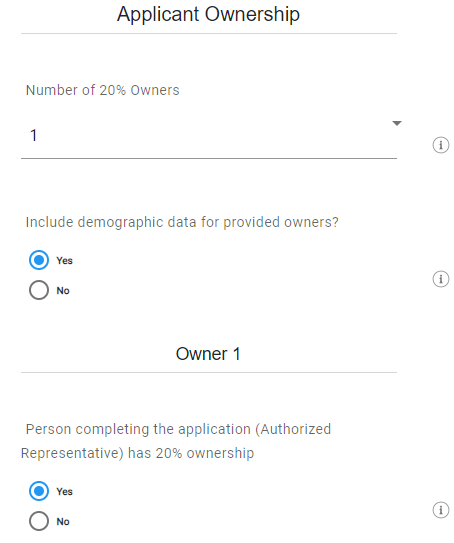 All Ownership information must add up to 100%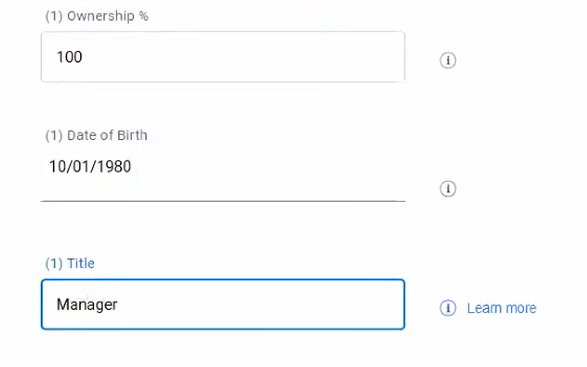 To add additional owners, click the "Number of 20% Owners" drop down arrow, and select the appropriate number in the pop-up box.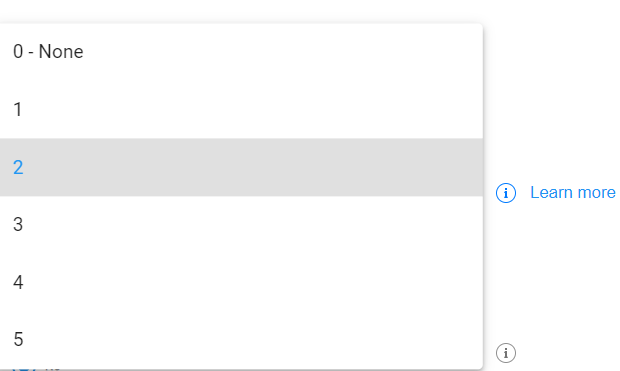 Upon selecting the number, the system will render fields for you to describe the additional owners.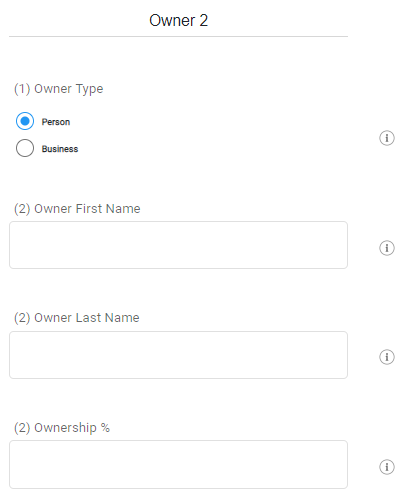 Step 9: Answer all seven of the eligibility questions.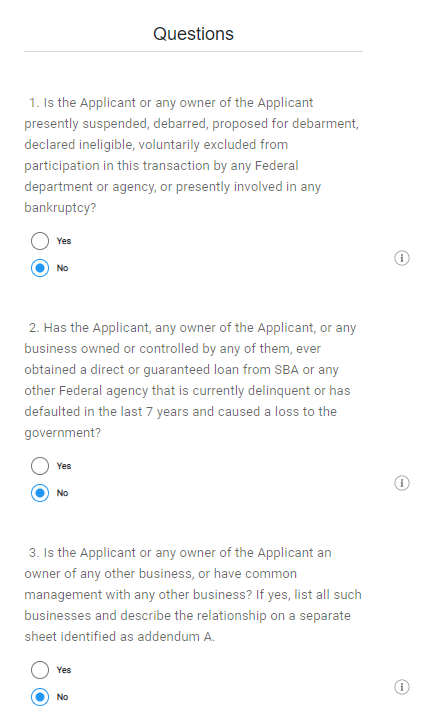 If you provide an answer that will make you ineligible for the loan, the application will notify you and you will not be able to move forward.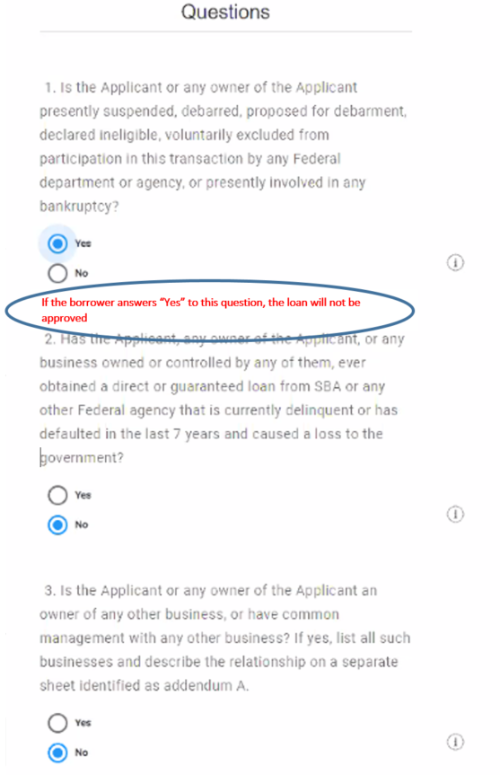 Step 10: You will then need to complete the Primary Authorized Representative Information including mailing address, email, phone number and Social Security Number.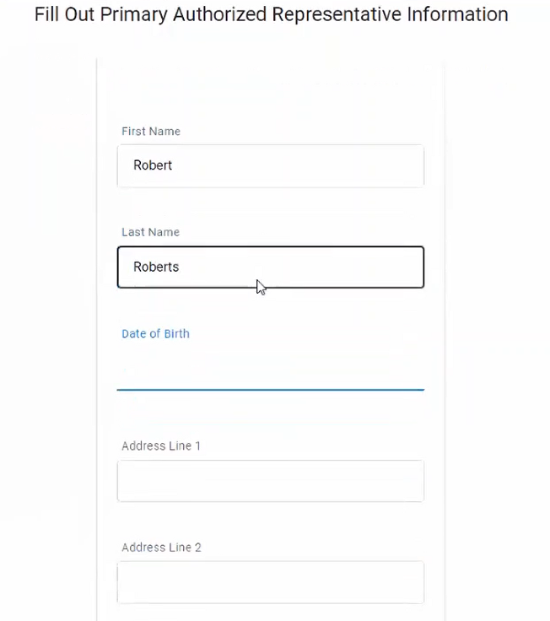 You will then need to certify that you agree with the E-sign Consent agreement and that you are the Authorized Representative.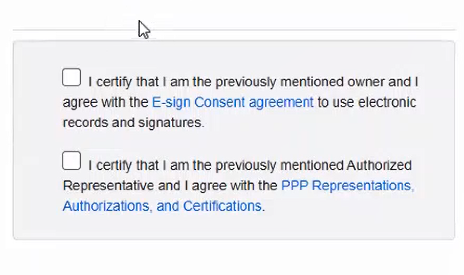 Step 11: Upload your supporting documents.
You will be shown a list of document categories in which to upload your documents. You can click on each category folder to examine it.  The folders have an easy-to-use tool so that you can upload the appropriate documents to the folders.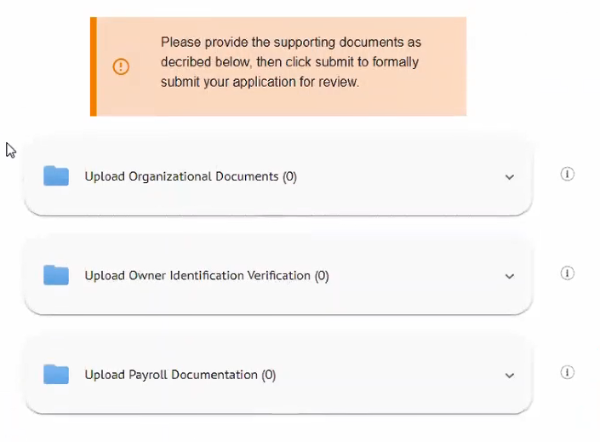 Please note: the SBA's size limit is 35MB per document.
The SBA accepts the following file types: pdf, xls, xlsx, csv, doc, docx, jpg, jpeg, and png.
Once you have uploaded all of your documents to the folders, click on the "Yes, submit for review" button on the bottom of the page. Then you will be prompted to confirm your document upload submission.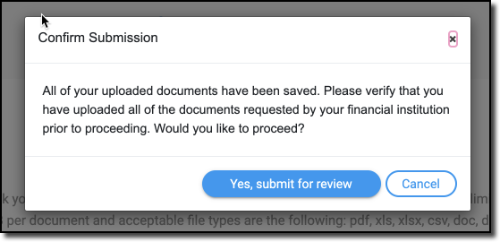 Then the below screen will appear.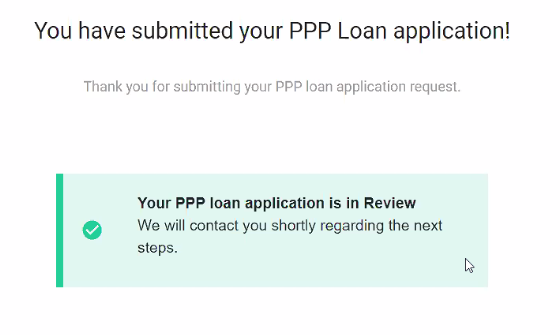 Congratulations, this completes your PPP Loan application process. We will send further communication either requesting edits or to alert you on the SBA's decision.
Since each individual's facts and circumstances will vary, the guidance on some of these pages may not be accurate for you. Therefore, you should consult with your legal, tax, and/or accounting advisors for advice for your specific situation.
If you have further questions, please reach out to your relationship manager or call our Customer Information Center at 508.732.3826.
---