A Career Born From a Popsicle Stand
Her childhood lemonade stand sparked her career in nonprofit research, and with the giving season upon us, Helen Brown has some advice for charity organizations.
By Sarita Harbour, October 11, 2016
it was through this experience that her Helen Brown launched her first business as a child, and it was through this experience that per passion for nonprofit fundraising was kindled. "My first business, at age 8, was a popsicle stand that I set up in the driveway near the chest freezer in our garage," she recalls. "At the end of the summer my mom and I took all $11.10 in profit to the American Red Cross office in town. The lady at the office made a huge fuss over what a difference this would make, and I was hooked."
Was she ever.
Today, she is president of The Helen Brown Group, a fundraising research company in Watertown that helps nonprofits fundraise more efficiently.
And if fundraising has a critical season, this is it. The fourth quarter. In addition to football, autumn leaves, and pumpkins, it's also the time when year-end giving kicks into overdrive, with major donations typically arriving during the last quarter. According to recent fundraising statistics from the digital giving platform Network for Good, 47 percent of donations occurred in the last three months of 2015, including 9 percent in October, 8 percent in November, and a whopping 30 percent in December.
With most analysts forecasting a strong fourth-quarter economy, expectations will be high for non-profits to finish the year strong. But that also means competition for donation dollars will be as fierce as ever, so strategy counts.
When it comes to running a successful fundraising campaign at any time of the year, access to the right information is key, according to Brown. "For example, it doesn't make sense to waste time and money putting together a proposal for a homeless shelter if a foundation only gives to cancer research," says Brown.
The fundraising research sector called to Brown as an adult because it allows her to learn something new every day while helping nonprofits help others. "It's the best job in the world, and I have a great team working with me," she says. Brown, who has held positions at Boston College, Harvard School of Public Health, and Northeastern University, adds that her company is the largest fundraising research firm in the country, with most of her team working remotely.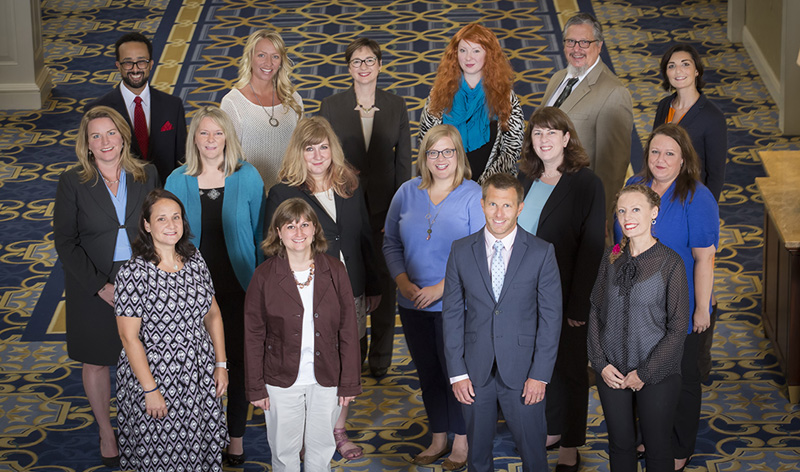 "It's a challenge staying connected virtually, but using services like video web conferencing, we have what we call "Brady Bunch" staff meetings," she says, "where we can see all 18 faces in a grid on our laptops smiling back at each other."
Brown, who formed her company in 2002 and co-wrote the book, "Prospect Research For Fundraisers" (John Wiley & Sons, 2013), shared some of her top tips for successful fundraising.
Know Your Donors
When raising money for a worthy cause, the more information you have about your potential donors, the more efficient your campaign can be. The Helen Brown Group helps nonprofits with finding and focusing on the companies, foundations, and people that can make large gifts and have shown interest in that organization's mission or cause. "We provide the information that nonprofits need to be successful," says Brown. "We also train people on how to do fundraising research in person, via podcasts, and through the free resources and blog on our website."

Understanding what inspires your individual and business donors helps you prepare and deliver fundraising events and campaigns more likely to resonate with these individuals, improving the likelihood they'll donate to your cause.

The Right Guests Make — or Break — a Fundraising Event
If you're planning a charity event, plan your guest list carefully. "Make sure that you have the right people there!" says Brown. "If you aren't capturing your donor's interests in your database, or the fact that they've made a gift recently with details on which particular area or program they donated to, you can miss out on a huge opportunity to connect with the exact person who wants to be involved," she explains. Brown says once you know who's coming, ensure you spend time at the event with prospective donors who could make large gifts.

Allow Feedback For Online Donations
If you're thinking about running an online fundraising campaign to raise money for a non-profit, you aren't alone. The Charitable Giving Report published by technology software firm Blackbaud found that online giving was up 9.2 percent in 2015. If your fundraising campaign includes online donations, don't just ask for money; let donors tell you what they like about what you do, or why they're making a gift now, says Brown.

"Open comment areas can provide all sorts of helpful information." If a donor shows interest in a specific program or service, update them on that project throughout the year and target appropriate fundraising mailings, Brown suggests. "It's a double win: You don't want to ask someone to support program A if they've already told you they love B, so you're being efficient and donor-centric," she says.
Understand Your Industry's Challenges, But Don't Ignore Them
According to Brown, the top challenges of nonprofit fundraising are not having enough time and money to cover the necessary activities, such as:

Networking
Advocating
Working efficiently
Managing staff and volunteers
Entering gifts into a system to meet legal reporting requirements
Meeting with donors
Planning and running events
"It all takes an increasing amount of time and money to do well," she says.
Brown says another challenge for nonprofit fundraising may be attitudes, such as the belief that nonprofits should be run solely by unpaid volunteers. However, after working in the sector her whole career, she says these organizations often have room for success.
"I can say that, in my experience, nonprofits run by professionals raise more money, have more time to interact meaningfully with their donors and prospective donors, and provide services more efficiently."
And finally, do your homework, know your industry. For more information on nonprofit fundraising here are a few handy resources:
Associated Grantmakers of Massachusetts
(for foundation fundraising);
The Association of Fundraising Professionals of Massachusetts
;
The New England Development Research Association
The Helen Brown Group is a customer of Rockland Trust. For over a century, Rockland Trust has built relationships with business owners to fuel their success and growth. We believe that bond begins with us listening to each of our customers. Together we'll find the best solutions to help your business' specific financial objectives.